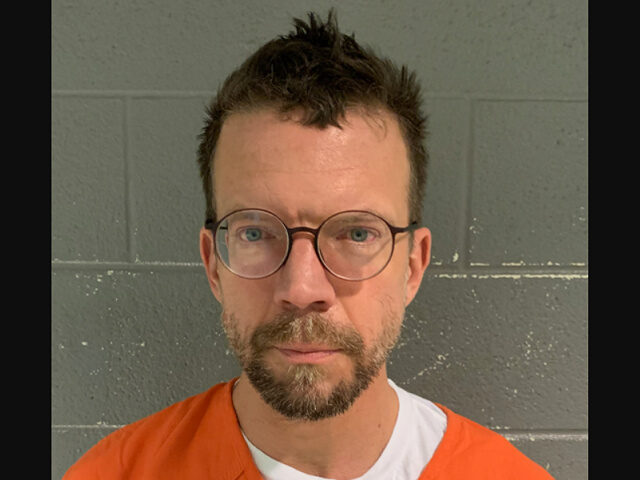 Patrick Wojahn – Current Pervert & "Former" Mayor of College Park Maryland!
Prince George's County Police DepartmentNICK GILBERTSON
2 Mar 2023863
2:26
The mayor of College Park, Maryland, Patrick Wojahn, was arrested Thursday on 56 child pornography possession and distribution charges.
The 47-year gay Democrat faces 40 counts of possession of exploitative child material and 16 counts of distribution of exploitative child material, a press release from the Prince George's County Police Department (PGPD) said.
The National Center for Missing and Exploited Children first alerted the department that a social media account operating within the county was distributing "suspected child pornography" on February 17, according to the PGPD.
Through an investigation, authorities determined that the account belonged to the sitting mayor. On February 28, the PGPD executed a search warrant at his home in College Park, seizing "multiple cell phones, a storage device, a tablet and a computer."
"Following additional investigation, PGPD obtained criminal charges against Wojahn and investigators took him into custody early this morning," the department wrote in the release.
Wojahn has submitted his resignation from the mayorship, which he has held since 2015. He was the city's first openly gay mayor, NBC News Washington reported at the time of his first election.
"I have cooperated fully, and will continue to cooperate, with law enforcement," he said in his resignation letter.
Ryna Quinones, with the city's communications office, thanked "Wojhan for his many years of dedicated service" in the press release.
In another release responding to his arrest, she called the news "distressing" for the city.
"The City knows that this news is distressing and difficult for our community, and we encourage our residents to seek any help they feel necessary to work through this trying time," she wrote.
Just a few months ago, he was at the White House with his husband, Dave Kolesar, for President Joe Biden's signing of the Respect for Marriage Act ("respect" of marriage? – not likely), WTOP reported. Of note, WTOP is a subsidiary of  Hubbard Radio Washington, DC, where Koleasar works. See Biden sniffing Senator's daughter's hair HERE.
"Effective immediately, Mayor Pro Tem Denise Mitchell will serve as presiding officer until a Special Election is held and a new Mayor has been sworn in," Quinones wrote in a release.
SCROLL DOWN
Many Links Below – Become Informed!
Feel Free To Pass On Any Posts
– Pen
Pensamiento Peligroso writes the truth as he sees it, and if it upsets you, then it makes you think!
www.touchstoneconnect.com Subscribe for free – no ads!
THERE ARE 25 LINKS AT THE BOTTOM OF THIS PAGE ON THE RIGHT SIDE – OTHER REPUTABLE SITES FOR YOUR EDIFICATION INCLUDING G. Edward Griffin, John Stossel, Walter Williams, Zero Hedge to name a few.