When U.S. Presidents can direct the FCC (Federal Communications Commission) which controls and regulates the media, how can you expect the truth to ever get out? The list below is only a partial list, and there are movie stars, royalty, judges, politicians, bankers and businessmen galore to round out Epsteins extortion/pimping racket. As Benjamin Franklin said in his book Poor Richard's Almanac, "A secret may be kept by three if two are dead." There's too many people involved to keep this one secret, although the establishment media – ABC, CBS, CNBC, CNN, MSNBC, NBC, PBS, Washington Post, New York Times, L.A. Times, et. al. are ignoring this while just finishing scrutinizing the Kyle Rittenhouse with a fine tooth and very biased comb. Can you say cover up? I knew you could.
Who Flew on Jeffrey Epstein's 'Lolita Express' Plane?
Donald J. Trump
Bill Clinton (26 times)
Kevin Spacey
Chris Tucker
Bill Gates
Prince Andrew
Robert F. Kennedy Jr.
Violinist Itzhak Perlman
U.S. Sen. John Glenn
Former Senate majority leader George Mitchell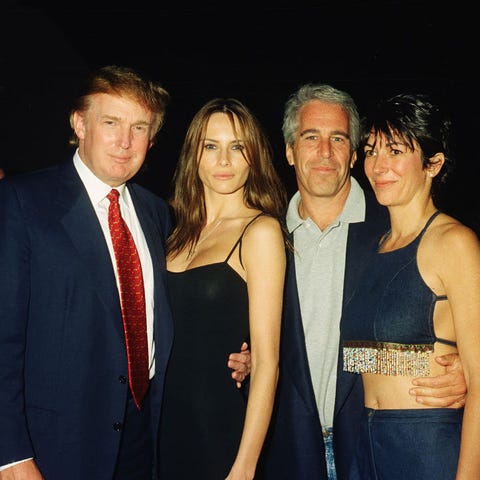 The following information may offend the sensibilities of many. If you have difficulty being confronted with perverse and degenerate behavior, then you may not want to view/listen to the following:
And 11/30/21 continues unabated HERE.  Trial details HERE and HERE.
SCROLL DOWN
Many Links Below – Become Informed!
Feel Free To Pass On Any Posts
– Pen
Pensamiento Peligroso writes the truth as he sees it, and if it upsets you, then it makes you think!
www.touchstoneconnect.com Subscribe for free – no ads!
THERE ARE 25 LINKS AT THE BOTTOM OF THIS PAGE ON THE RIGHT SIDE – OTHER REPUTABLE SITES FOR YOUR EDIFICATION INCLUDING G. Edward Griffin, John Stossel, Walter Williams, Zero Hedge to name a few.